How to Use Mala Beads
Author: Samantha Lund |
Posted In: Live |
July 2019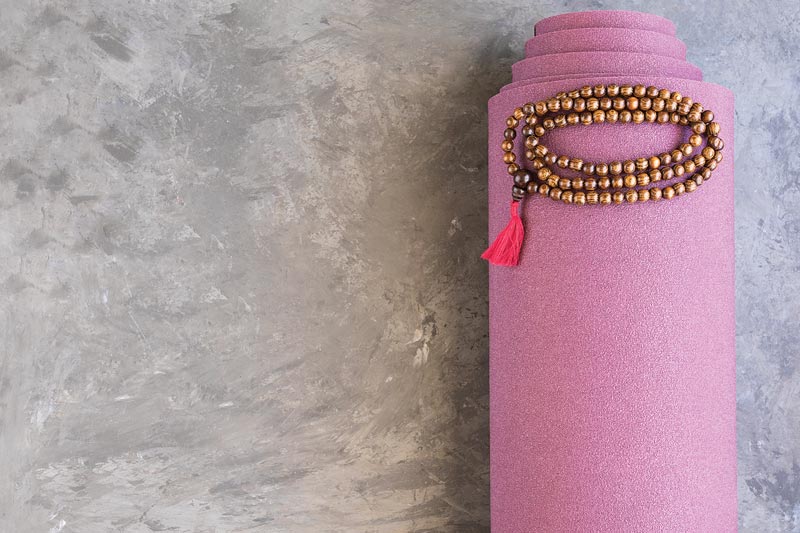 Popular Materials
Jasper enhances balance and is used by those transitioning in life.
Lava is believed to promote strength, which is good for people dealing with struggle or self-judgment.\
Turquoise is the stone of healing and communication between the spiritual and physical.
Clear quartz is the "master healer" and will connect you to your higher self.
Rose quartz is the stone of love and is used to align the heart chakra.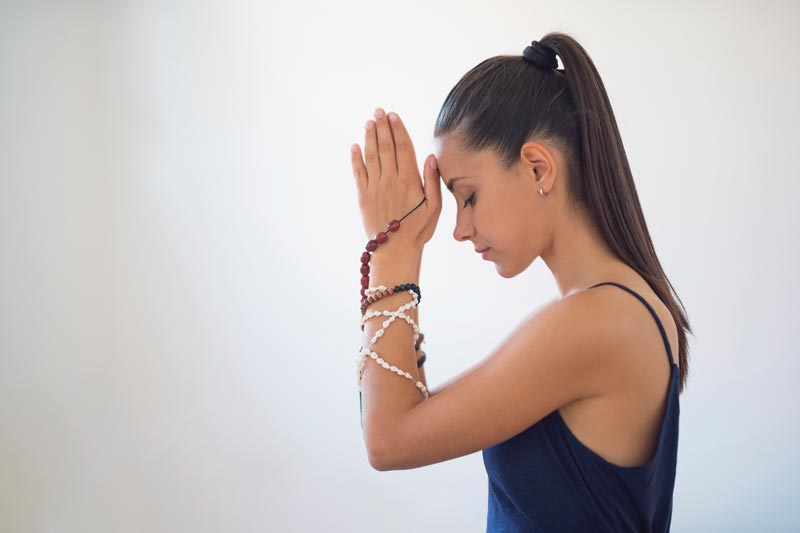 Mala-Led Meditation
Set an intention, mantra or prayer.
Hold your beads in your dominant hand.
Begin turning each bead individually using your fingers.
Take a deep inhale and exhale as you turn each bead.
With each bead and each breath, silently repeat your mantra or prayer.
Once you hit the guru bead, take a moment to reflect and pause.
Sit in the stillness of meditation.
You can also use your mala to enhance asana practice by placing it at the top of your yoga mat as a reminder of your intention as you move through your practice.