Costa Rica: One of the Happiest Countries in the World
Author: Lauren Hunsberger |
Photography: Yasmeen Nayfeh |
Posted In: Go, Reflections |
August 2023
Six ways to explore the rugged rain forests and beautiful beaches of Costa Rica.
A Trip from Santa Teresa to Montezuma 
The highlights: beaches, restaurants, yoga, surfing, wellness
These two small towns are located within 10 miles of each other on the Nicoya Peninsula in northwestern Costa Rica. The region is known for its private beaches, dramatic cliffsides and amazing dining options, exciting nightlife, and pristine surfing and kayaking spots. An interesting fact: the peninsula is one of the five official Blue Zones, which are places known for creating environments that promote longevity. A short boat ride or scenic drive between the two is worth it.
Tortuga Island Snorkel Tour from San José
The highlights: wildlife sighting, snorkeling, adventure 
From Montezuma, travel by catamaran to Alcatraz and Tolinga, the two smaller islands that make up Tortuga Island, to view turtles, dolphins and other fascinating sea-dwelling life. The small-group setting offers up-close encounters with expert guides. After, sunbathe on the beaches or go on a hike through the jungle. This is a popular tourist destination, so book your trip in advance.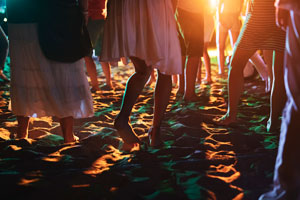 A Party in Jaco
The highlights: the nightlife, people watching, cultural immersion
A smaller, slightly more remote city, Jaco is known as a Costa Rican nightlife hot spot within a lush, mountainous environment with volcanic-sanded beaches. Enjoy dozens of clubs, bars and restaurants, all within a short distance. Like most other spots in Costa Rica, the beaches and surfing during the daytime are also world-class, but be prepared for a more vibrant party crowd here at night.
Get Wild at the Manuel Antonio National Park
The highlights: nature preserves, animal watching, nature bathing
The Manuel Antonio Park is one of the country's smallest national parks, but it's known as the most vibrant with the largest range of wildlife, including howler monkeys, snakes, sloths, crabs, toucans and more.
Hop on an ATV in Quepos
The highlights: extreme adventure, thrills, jungle exploring
Fly through the jungle until the twists and turns take you to stunning waterfalls, mountain views and rushing rivers. If you book a tour with ATV Real Adventure, you will also get the opportunity to drop by local villages and learn about the culture. This half-day tour leaves plenty of time for you to visit a few other spots or get a delicious bite to eat in this special town.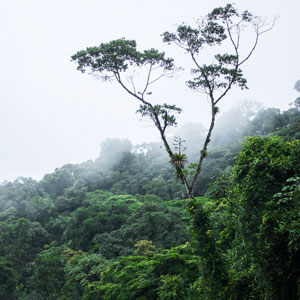 Experience a Cloud Forest in Monteverde
The highlights: sustainability, biodiversity, environmental wonders
Monteverde is a small mountain town known around the world for its unique ecotourism opportunities. There are three nature reserves here: Monteverde Reserve, the Santa Elena Reserve and the Children's Eternal Rainforest, and they all protect the delicate cloud forest, which is exactly what it sounds like. A soft canopy of clouds hangs over the forest, naturally watering the trees. There are more than 755 tree species within this one lush area.